7 Headlines You Won't Read Anywhere Else Today: Apr. 10
April 10, 2014 7:55 am Last Updated: April 10, 2014 7:55 am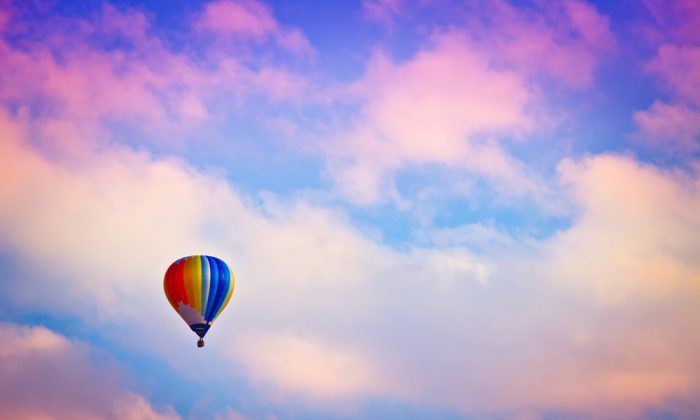 Pampanga's hot air balloon festival is usually celebrated in February in Angeles City. But this year, the hot air balloons are taking flight in Brgy. Prado Siongco in Lubao of Philippines, reports GMA News Online.
The event, organized by Pilipinas International Balloon Festival, Inc. (PIBF) in cooperation with the Arts, Culture and Tourism Office of Pampanga … (Read more)
The Daily Star
There are medically proven explanations for why our minds and bodies generally feel better when the season changes. So, goodbye Winter Blues, and hello Spring Euphoria!
Spring is finally here, and thanks to the sun's warming rays, many people are now in very good moods. But while many believe the first warm days of the year simply feel good, spring euphoria is not an illusion — it can be scientifically explained. … (Read more)
Worldcrunch via Die Welt
A unique archeological site containing remnants of rhinoceros, mastodons and other Ice Age monsters in Pavlodar will vanish from the face of the earth if the city administration does not start to care, Tengrinews reports citing a Russian paleontologist Leonid Gaiduchenko.
The paleontological site called Gusiny Perelet (Goose passage) is located right in the middle of Parvoldar city in northeastern Kazakhstan.
"It is a unique paleontological site that has a large number of 5-6 million-year-old hipparion remnants …  (Read more)
Tengri News
A BRAVE 10-year-old boy who survived the flood, but lost his mother and three siblings, on Tuesday recalled the dramatic moment he came close to death. … (Read more)
Solomon Star
The Helsinki slang association Stadin slangi, the Institute for the Languages of Finland and Helsinki University have teamed up to document the language used by Finnish school kids in the 2010s. … (Read more)
YLE
Voters in Jakarta enjoyed election day with discounted prices at food and beverage outlets, shopping malls and recreation centers for participating in the legislative election.
Retailers — ranging from cafes to supermarkets and bookstores — and an amusement center offered a variety of perks to customers who showed proof of having voted … (Read more)
Jakarta Post
You can pose with George Clooney, who has done the trick every secondary school boy tries: sitting on a sofa with his arm out, hoping a pretty woman falls into his embrace. The power couple of Brad Pitt and Angelina Jolie are in formal wear as if on the red carpet outside a premiere. … (Read more)
Prague Post
*Image of hot- air baloon via Shutterstock