A 6-year-old boy was one of the three victims murdered at a California food festival on July 28. The attacker cut through a security fence and opened fire with a rifle before being shot dead by police.
Stephen Romero, 6, was at the Gilroy Garlic Festival with his mother, who is among the 15 wounded in the shooting. She is being treated at a hospital for bullet wounds in the hand and stomach, reported KRON.
The boy's grandmother was also injured in the shooting, according to the boy's father said. The mother is expected to survive, according to the news outlet.
"My son had his whole life to live and he was only six. That's all I can say," says father of 6-year-old killed at garlic festival shooting.

NBC News စာစုတင်ရာတွင် အသုံးပြုမှု ၂၀၁၉၊ ဇူလိုင် ၂၉၊ တနင်္လာနေ့
"He had his whole life to live," the boy's father, Alberto Romero told NBC. "He was only six."
The identities of the other victims have not been confirmed, according to news reports. The killer has also not been identified at the time of writing by authorities.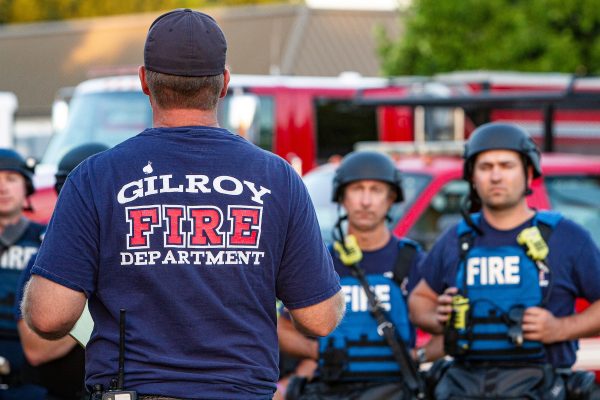 >Police said in a statement that they engaged with the shooter within less than a minute, shooting him dead.
"He was carrying an assault-type rifle," said Gilroy Police in a statement. "Witnesses indicated there may have been a second suspect and a search is underway for that person."
"Sadly, in the shooting today 15 people were injured and four people, including the shooter, have succumbed to their wounds," Gilroy Police said.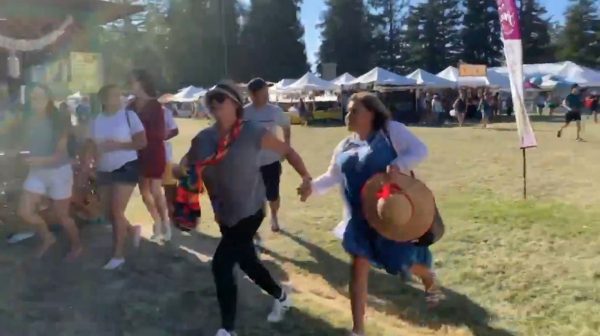 The annual three-day food festival usually attracts more than 100,00 visitors to the city of 50,000 which is located around 80 miles from San Francisco.
"It's just incredibly sad and disheartening that at an event that does so much good the community had to suffer from a tragedy like this," Gilroy Police Chief Scot Smithee told a press conference.
He said that the suspect or suspects appeared to have crossed a creek, cutting a fence to enter the festival.
President Donald Trump tweeted shortly following news of the shooting, saying, "Law Enforcement is at the scene of shootings in Gilroy, California. Reports are that shooter has not yet been apprehended. Be careful and safe!"
Videos posted to social media show panicked festival goers fleeing the scene.

Witnesses reported a man with a rifle dressed in what looked like a tactical vest and camouflage fatigues, according to media reports.
Evenny Reyes, 13, who had been at the festival all day with friends, told the Mercury News: "We were just leaving and we saw a guy with a bandanna wrapped around his leg because he got shot. And there were people on the ground, crying. There was a little kid hurt on the ground. People were throwing tables and cutting fences to get out."
Reyes said that they mistook the gunshots for fireworks at first, and so didn't run.

"It started going for five minutes, maybe three. It was like the movies—everyone was crying, people were screaming," she said.
City of Gilroy Mayor Roland Velasco said, "this is a tragic incident for our community. On behalf of the City and the Gilroy City Council our thoughts and prayers go out the victims and families."