The family of a 5-year-old boy thrown from a Mall of America balcony said that the child has undergone more than 15 medical procedures and surgeries.
According to a GoFundMe update on June 25, the boy, Landen, is still in intensive care after falling three stories at the Minnesota mall.
"It has been so hard for our young son and our family. Up until now we have let our hopes govern what we have revealed to the public," the page said. "However, the injuries and severe complications have now resulted in more than 15 separate medical procedures or surgeries, including surgeries for two broken arms and a broken leg, removal of his spleen, procedures for fluid in his lungs and stomach, as well as for facial and skull fractures."
Boy, five, who was thrown from third-story balcony at Mall of America has undergone 15 surgeries and remains in intensive care https://t.co/5pIWEtSnXl

— Daily Mail US (@DailyMail) June 26, 2019
The update said that over the weekend, doctors placed a stent in a vein that runs through his liver due to complications from the attack on April 12.
"He remains in intensive care where he has been since his admission, under constant treatment and monitoring, and we are still unsure when our family will be able to return home," the page said. "Throughout, your support has lifted each of us and reminded us of the power of God's love. But our focus must continue to be solely on his recovery and the health of our entire family. Thanks again to each of you for your prayers and best wishes. Please continue to pray for him."
After the attack, Emmanuel Aranda, 24, was arrested a short time later. In June, he pleaded guilty to first-degree attempted murder and was sentenced to 19 years in prison.
Aranda previously investigators he was "looking for someone to kill" after unsuccessfully attempting to talk to women in the mall. Their rejection "caused him to lash out and be aggressive, according to a criminal complaint cited by The Associated Press.
Aranda also said he had planned to kill an adult before looking for a child.
5-year-old thrown from Mall of America balcony remains in intensive care https://t.co/B0fGMkIytq #Utah

— UtahPage (@UtahPage) June 26, 2019
"Your act was evil and selfish, you chose to listen to the worst parts of yourself that day," the boy's father said in a statement in court. "You chose evil over good and chose to take your hate and hurt out on my precious boy. That is where your impact on us stops, you will take nothing more from us."
His mother, Becky, said her son shouldn't be in prison, but instead, he should be institutionalized in a mental hospital.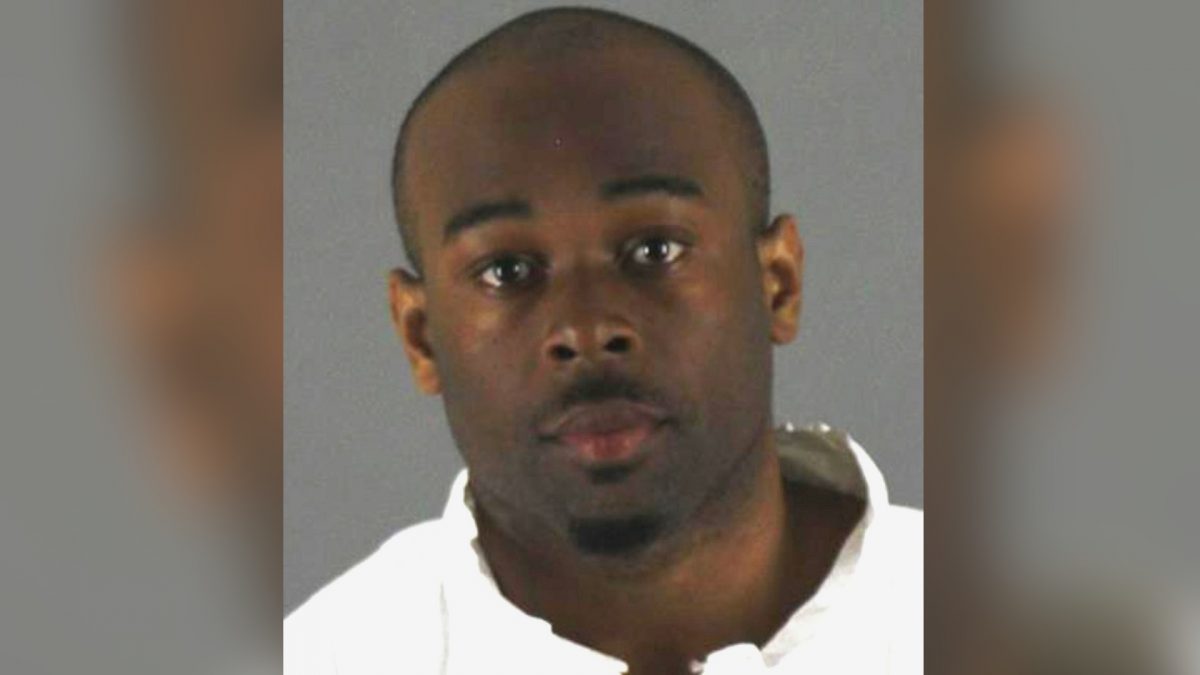 Becky Aranda said she last saw her son in November 2018 and wasn't able to visit him in jail.
"We're trying to figure out what happened, what led him to do this," she told AP. "We need answers as much as everybody else."
The family didn't offer any other details about the boy's condition.
The GoFundMe for the child has raised more than $1 million.