More than a third of the crowd at President Donald Trump's recent campaign-style rally in Grand Rapids, Michigan, consisted of Democrats, according to 2020 campaign manager Brad Parscale.
Of the total 100,000 people who registered for the March 28 event, 14,000 filled the Van Andel Arena to capacity, while nearly 20,000 were outside, Parscale said on Twitter.
In a televised segment, Parscale told Fox News that he's harvesting "nearly a million voters' data information in key swing states every month." He said they were able to calculate data from the Michigan rally because they required all participants to register with their cell phone number, which they then linked to the voter file to "know exactly how they voted in the past."
Ready to rally in Grand Rapids, Michigan! Over 100k RSVPs with 14K indoors and nearly 20k in the streets. @realDonaldTrump continues to host the biggest rallies in history! https://t.co/wxx6HUvkkC

— Brad Parscale (@parscale) March 28, 2019
"I believe it was 34 percent of the people who came to the Michigan rally were Democrats. I think that is a significant number," Parscale said March 30. "Almost half had only voted once in the last four elections."
The Michigan rally was the first such event since special counsel Robert Mueller wrapped up his nearly two-year investigation. Trump's opening rally of the year in El Paso, Texas, drew an even higher percentage of Democrats, at 50 percent—more than any of the president's campaign events since the 2016 election.
Data from the Republican National Committee on the El Paso rally also revealed that among the roughly 30,000 people who had registered online, an estimated 70 percent were Hispanic.
Parscale noted the similarities between the two rallies, which were roughly a month apart.
"From this Michigan rally, you can also see in the data, just like we saw in the El Paso rally, we saw new people coming—Democrats, 30, 40, 50 percent Democrats, we saw blue-collar Democrats, African Americans, Latinos, you see [Trump] expanding.
As a result of what Trump has done for the economy and the "lies and deceit" the Democratic Party has fed its base, Trump's 2020 voter map is looking good, Parscale said.
"I think Minnesota is in play, I think New Hampshire's in play, I think New Mexico's in play, I think Nevada is back in play," he said. "I think the president is in a very good position in 2020 to open up the map."
Speaking at the Michigan rally, Trump put those behind the nearly two-year-long Russia investigation in the spotlight and addressed his vindication via the Mueller report, which concluded that he and his campaign associates didn't collude or coordinate with Russia in its effort to interfere in the 2016 U.S. election.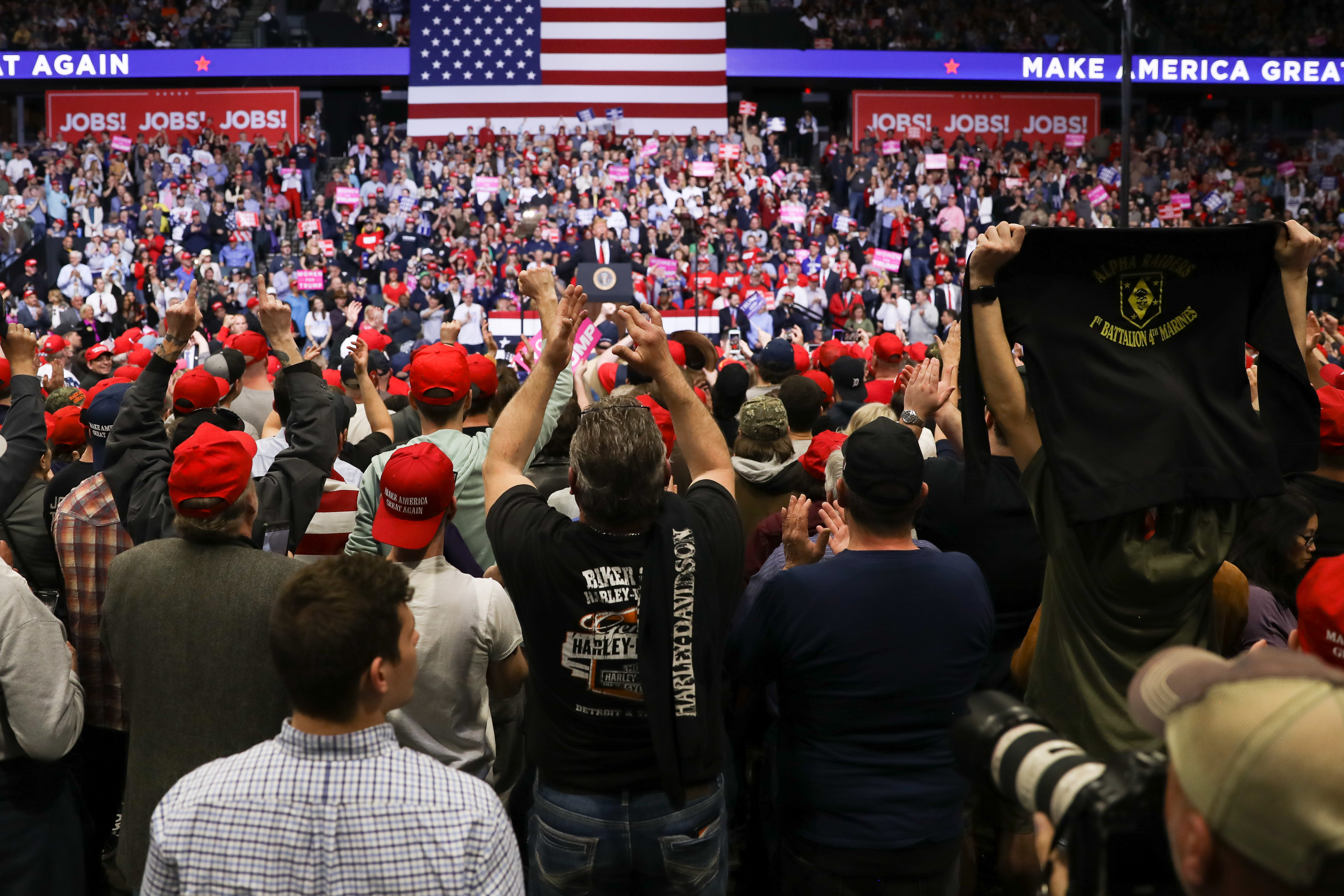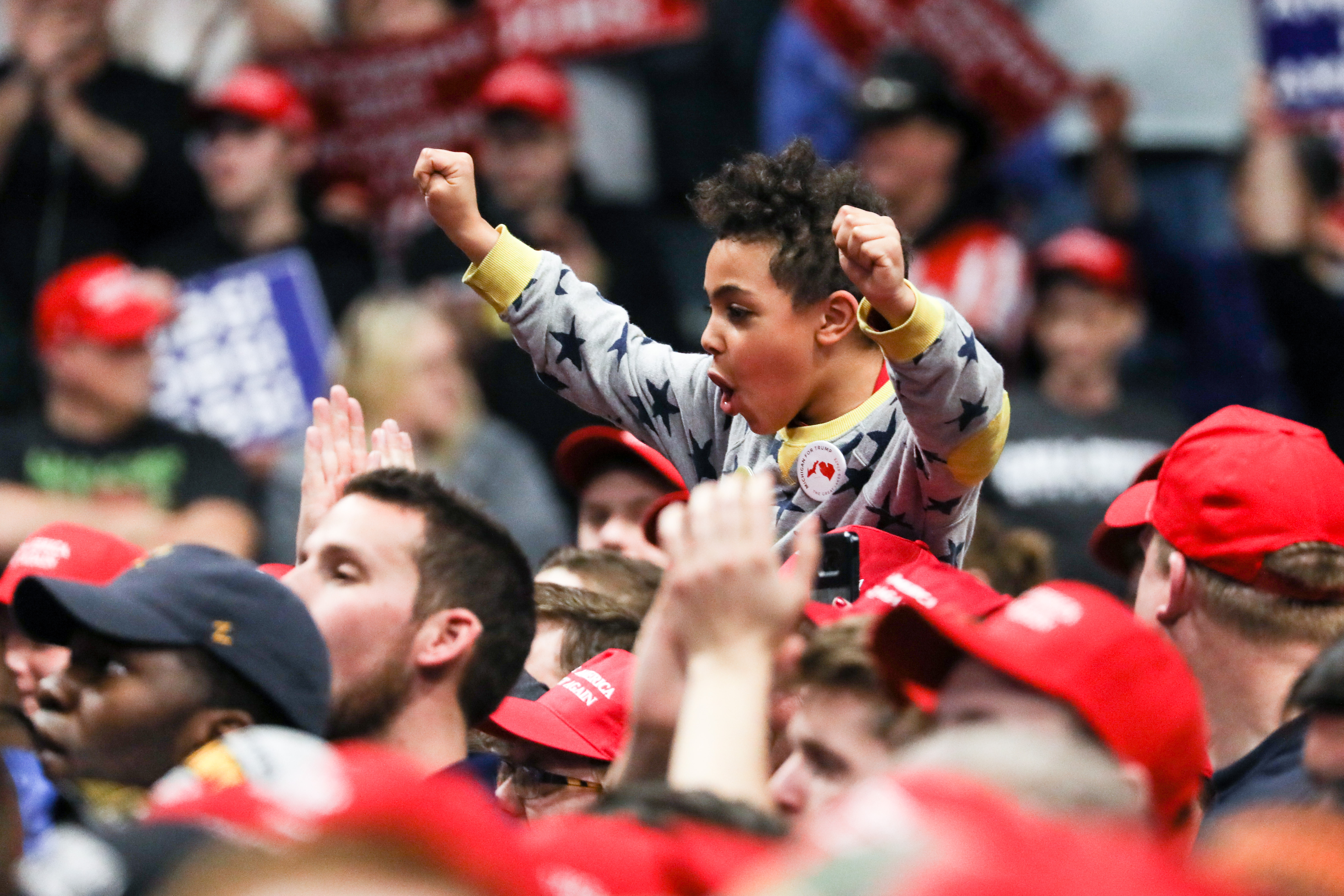 He described the Russia investigation as a "sinister effort" made by opposition forces.
"Their fraud has been exposed and the credibility of those who pushed this hoax is forever broken," Trump said in Michigan. "And they've now got big problems."
"All of the current and former officials who paid for, promoted, and perpetuated the single greatest hoax in the history of politics in our country, they have to be accountable," he said.