If you are in an emergency in the United States or Canada, please call 911. You can also call the National Suicide Prevention Lifeline at 1-800-273-8255.
Three Navy sailors assigned to the USS George H.W. Bush aircraft carrier killed themselves in the past week in separate incidents, said officials
"It is with a heavy heart that I can confirm the loss of three Sailors last week in separate, unrelated incidents from apparent suicide. My heart is broken. These deaths mark the third, fourth, and fifth crew member suicides in the last two years. Now is the time to come together as a crew and as a family to grieve, to support each other, and to care for those in need," Capt. Sean Bailey wrote in confirming the deaths on Sept. 23.
The carrier is docked at the Norfolk Naval Shipyard in Virginia.
None of the deaths took place on the carrier itself, reported the Navy Times, which said the ship is docked at the shipyard for repairs.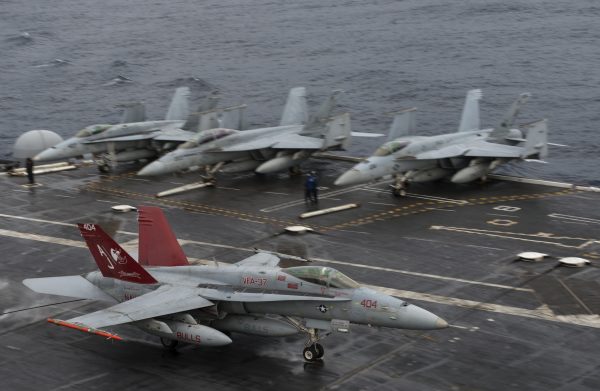 Bailey called on sailors aboard the USS George H.W. Bush to make suggestions to end the rash of suicides.
"We need All Hands to engage by bringing forward your suggestions and ideas for how we can work together to prevent another suicide," he wrote before adding: "I want to reiterate that there is never any stigma or repercussion from seeking help."
He added that "chaplains, psychologists, counselors, and leadership are engaged and available on board at all times to provide support and counseling to those grieving."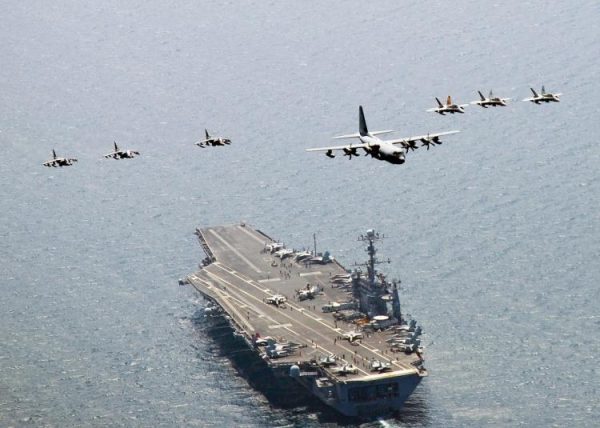 He then asked people "watch closely for stressors that anyone is experiencing when they face a significant life change such as" relationship problems, professional or personal losses, career transitions, financial issues, and legal issues.
"Please continue to respect the privacy of the families during this difficult time. Speculating or spreading false stories is not helpful and disrespectful of the families and crewmates who are suffering from these losses," he also said.
Suicide Hotlines
If you are in an emergency in the U.S. or Canada, please call 911. You can phone the National Suicide Prevention Lifeline on 1 800 273 8255. Youth can call the Kids Help Phone on 1 800 668 6868.
In the United Kingdom, people can call Samaritans at 116 123, Papyrus at 0800 068 41 41, or Childline at 0800 1111.
In Australia, the suicide prevention telephone hotline at Lifeline is 13 11 14. You can also visit the Lifeline website at lifeline.org.au. Youth can contact the Kids Helpline by phoning 1 800 551 800 or visiting headspace.org.au/yarn-safe
If you are in an emergency in India, call Befrienders India – National Association at +91 33 2474 4704.