A 21-year-old man was sentenced to 14 years in a Chinese jail and suffered repeated torture for allegedly posting personal details about the Chinese leader Xi Jinping's close family, his mother told The Epoch Times.
"The lawyer told me after seeing him that he saw cigarette burns on his arm. He can't move his right arm and has to eat with his left hand," the mother of Niu Tengyu, the jailed administrator of the wiki-based forum Esu Wiki, said in an interview. "They injected some unknown substances into his feet that caused pus. It was so painful that he can't sleep at night."
Niu's supposed offense stemmed from posts dating to May 2019 that revealed photos, the identification number, and the passport photo of Xi's Harvard-educated daughter, Xi Mingze, as well as details of Xi's brother-in-law, Deng Jiagui. The forum, characterized by parodies of celebrities and nationalistic memes, has since been shut down.
Niu, a self-taught coder, received the harshest punishment among 24 people arrested in connection with the case. All of them are students with administrative access to the forum, including nine who were under 18 years old.
Last December, Maoming Maonan District People's Court in China's southern Guangdong Province deemed him guilty of "picking quarrels and provoking trouble," an umbrella offense the Chinese regime frequently applies to stifle dissent. Besides a 14-year jail sentence, the court also imposed a 130,000 yuan fine (approximately $20,010).
The heavy jail term sent such a shock to Niu's mother that she collapsed, breaking her leg as a result, she said.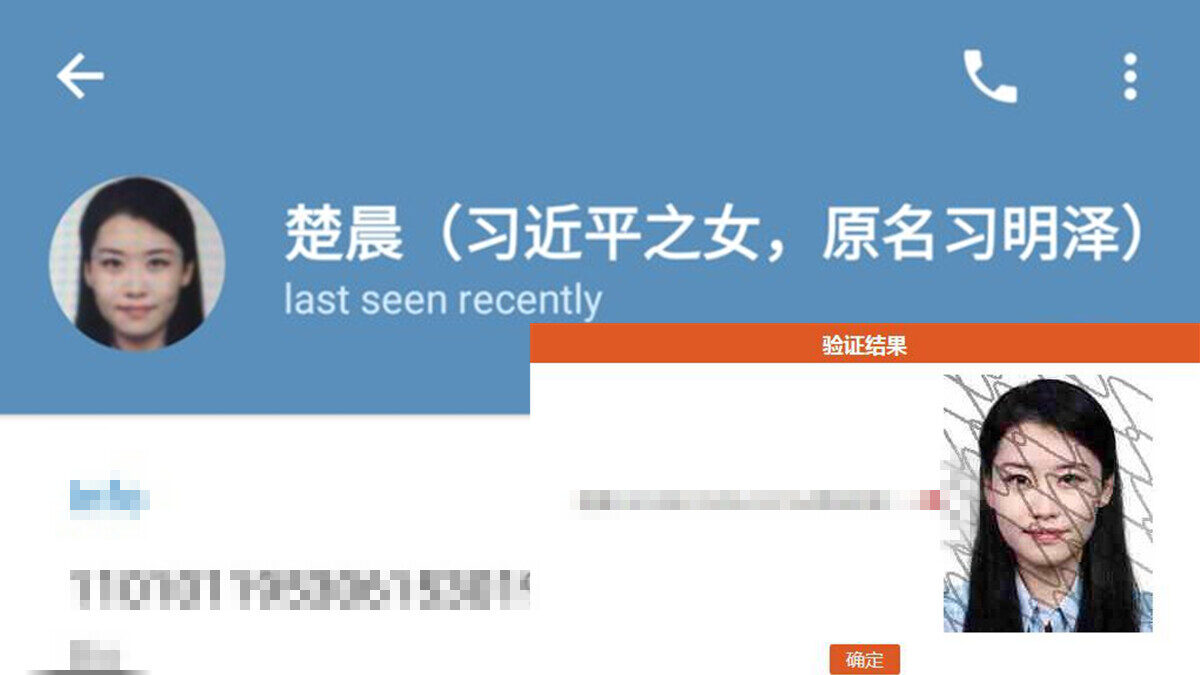 She insisted that Niu had no involvement in the doxxing. The trove of information about Xi's family had first appeared on two other similar sites based overseas, with one called Zhina Wiki, the parents of 10 arrestees wrote in an open letter dated Feb. 8.
They said their children were made scapegoats because the police couldn't reach the culprits who are based overseas.
Niu "disappeared" in October 2019, after being held weeks in the local Maoming No. 1 Detention Center. Only months later did his mother learn that Niu had been secretly transferred to Foshan Nanhai District detention center, where he was given the code name "MM20." He was locked in an isolated room in a remote village, she said.
"It was as if he had suddenly evaporated from this world."
The goal of the police was to exact a confession. When Niu refused to admit his guilt, they doubled the tactics to force him to submit, his mother said.
The officers stripped Niu naked, set the air conditioning at the lowest temperature, and beat him, Niu's mother said. A police officer surnamed Chen also verbally abused him and made video and photo records of the torture sessions.
He was hung up and splashed with cold water when he collapsed from the beating. They also shocked him with electric batons the moment he dozed off.
"They said this kid is too 'tough' and needs special treatment," she said.
Three inmates released from that detention center had called her to reveal more about Niu's ordeals, she said.
"One person was so choked with sobs that he couldn't speak," she said. In tears, the person described how Niu "was beaten to the point that he had chest pains and gasped for air due to difficulty in breathing." Several times, he lost consciousness and was sent to the hospital, the person said, adding that Niu "couldn't lie down on the bed when going to sleep" because of his injuries.
In a handwritten note recently made public, Niu said he was forced to "fabricate and make up a lot of nonexistent, deliberately concocted facts" based on the titles and outlines that police gave. When he failed to finish within the required time, he was beaten, deprived of sleep, and was given only white rice to eat.
Niu said he wrote tens of thousands of words that filled up several hundred sheets of A4 paper.
"Between Dec. 10[, 2019] and Jan. 20, 2020, I slept no more than 30 hours," he wrote. He stated that these documents were "forged under the coercion of the case handlers" and don't represent his thoughts.
Niu's mother is appealing the court ruling. Several lawyers have dropped the case because of pressure by authorities. One of them had been summoned by the police after he submitted a statement arguing that his client was innocent. Niu's current lawyer, Bao Longjun, said he plans to sue the interrogators over the mistreatment.
Still recovering from her fall, she is suffering from worsening eyesight and heart issues from anxiety for Niu. But with the hefty fine and no source of income, she hasn't been able to seek proper medical treatment, she said.
Despite the challenges, she said she will stay mentally strong and tell the world what the Chinese police have done.
"May heaven help me so that I can live to the day when I can see my child again," she said.
Hong Ning contributed to this report.