Commentary
The draft of Supreme Court Associate Justice Samuel Alito's opinion in a Mississippi case that would overturn the seminal Roe v. Wade abortion ruling was written, according to the document itself, in February.
The exact date wasn't specified, but whoever leaked it probably also saw the document around then, although we can't be sure.
We can be sure, however, that the opinion was in the hands of Politico by May 2, because that's the day it was published, more than two months later.
That same night, a number of demonstrators, as if on cue, appeared in front of the Supreme Court waving banners that seemed to be in a time-warp from 1966 ("Our Bodies, Our Selves" and so forth). Pro-life supporters were soon turning up with their signs.
As with Jan. 6, 2021, it was hard to tell the real demonstrators from the provocateurs. Perhaps they should give us scorecards.
It became the media story of the day, especially for the mainstream media, but even for right-leaning media, blowing away all other stories and, for the left, likely to stay in prime position for a while to come.
It was the same day, interestingly, that Dinesh D'Souza's new film "2000 Mules" was opening in 300 theatres where, he told me over the phone, the movie did very well, with sold-out shows or nearly so everywhere.
The film, as I wrote here, raises serious questions about the integrity of the 2020 presidential election via videos and geo-tracking of so-called mules stuffing ballot boxes in many states.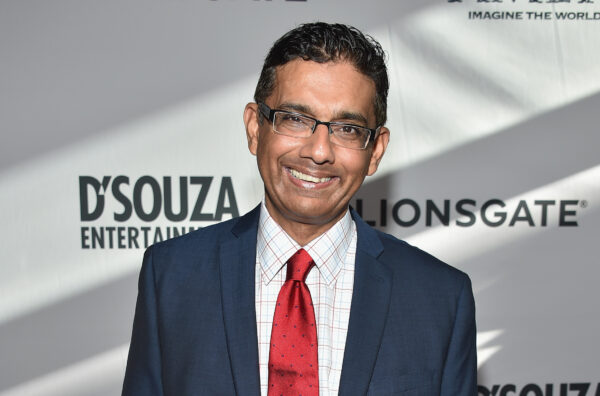 Was the leak of the Roe opinion timed to distract from this opening? I don't know, but anything's possible, and perhaps (underline the perhaps) we'll learn more from the internal investigation ordered by Chief Justice John Roberts.
D'Souza is skeptical, but acknowledged that anything is possible with today's left. They don't, as they used to say in school, "work and play well with others." (Those last are my words, not his.)
One thing is sadly obvious: If and when the leaker is identified, he or she (or however they want their pronoun to be identified) may lose their law license but is likely to have a highly lucrative career as a talking head for cable news instead. Such is the nature of justice in our times.
As many have noted, the United States has been in the midst of an escalating cold civil war for some time. All events should be analyzed as salvos in that war. The flow of information, largely controlled by the left, is a key battlefield—maybe the key battlefield.
D'Souza is keenly aware of that, having made several films now, and, as he told me on the phone, he's arranging the release of his film cognizant of the fact that the other side may try to cancel the movie at any moment. They've already denied him the opportunity to run his trailer on YouTube or to advertise there. Amazon Prime and iTunes also are off the table as readily cancellable.
That's why he began with the limited release to those 300 theaters. A special screening will be held at Mar-a-Lago in Florida on the night of May 4.
Starting on May 7, the film became available on Rumble's Locals and Salem Media's SalemNow, both operating from secure servers. An online premiere occurred that same day with a Q&A with the filmmakers for those who took part.
D'Souza is helping to lead the way in building alternative methods of film distribution. While I'm entirely sympathetic, I have to admit to a lingering sadness. There was a day—not all that long ago—when movies were for all of us, something that brought our country together. Now they're driving us apart, even as Hollywood is destroying itself in a welter of some of the most banal filmmaking imaginable.
Unfortunately for D'Souza and a host of others, there's no other path. The reason hit me in the face while writing this piece, when I Googled "2000 Mules" to make sure I had the right link. What came up as the No. 1 search result wasn't the film's website, but this by The Associated Press: "ACT FOCUS: Gaping holes in the claim of 2K ballot 'mules.'"
The same link also came up in the No. 3 slot. In between was a link to IMDb. No website.
The flow of information couldn't be more corrupt.
Views expressed in this article are the opinions of the author and do not necessarily reflect the views of The Epoch Times.