A Wisconsin family have their teenage son to thank for getting his four little sisters outside when their house caught fire earlier this month.
The young hero, 13-year-old Briar Omar, and his siblings smelled smoke minutes after their parents left for the grocery store to pick up dinner Sept. 5.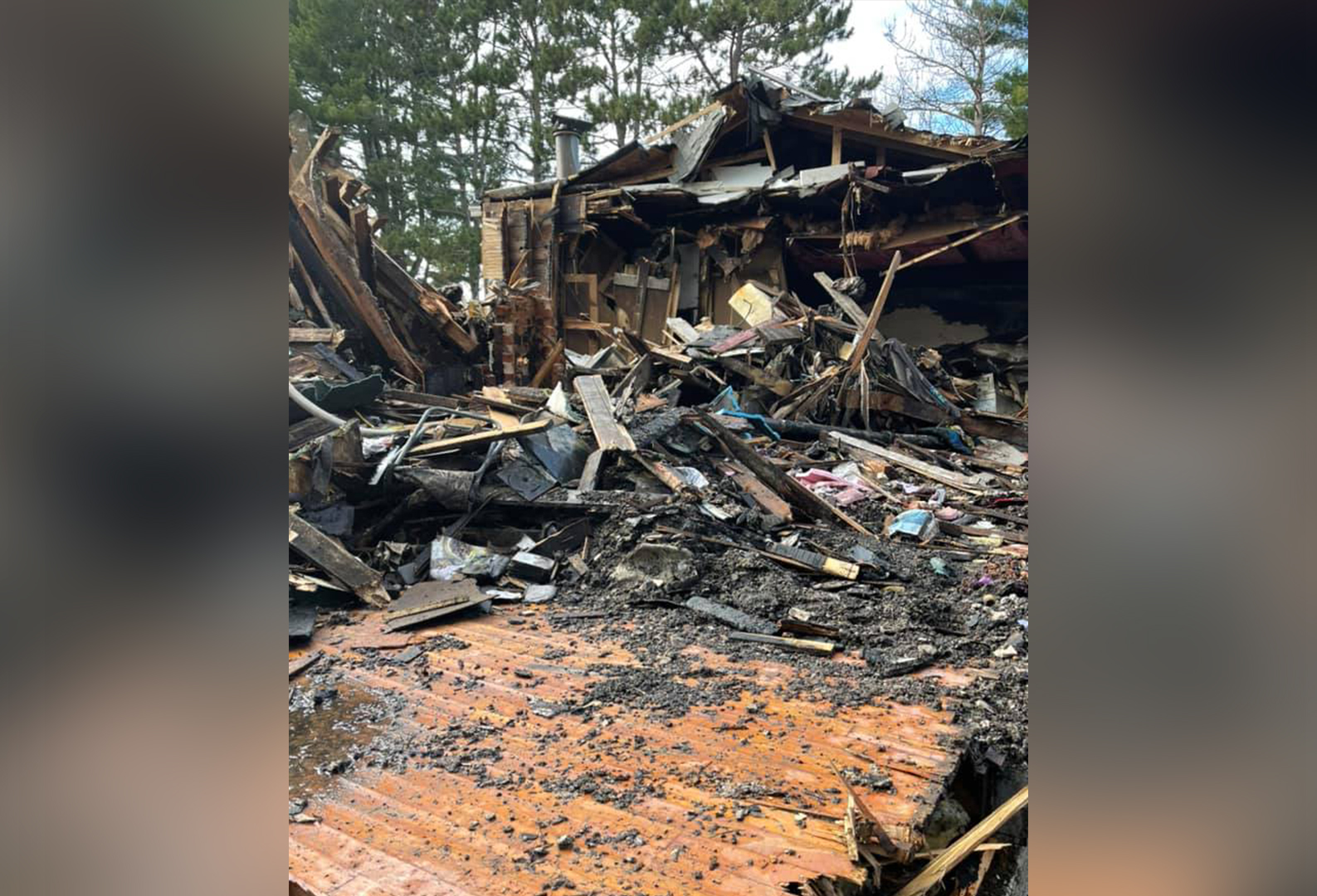 "Me and my sisters smelled smoke, and I looked behind me and the playpen was on fire," Briar told The Epoch Times.
Kelly Omar, 35, and her husband Jay, 34, were at Fourwinds Market getting items for the grill when she got a call from her son.
"It was Briar, and he said to call 911, that the house was on fire," Kelly, a recovery advocate, told the newspaper. "So, me and my husband immediately ran out of the store.
"And when I got home, my whole house was in flames."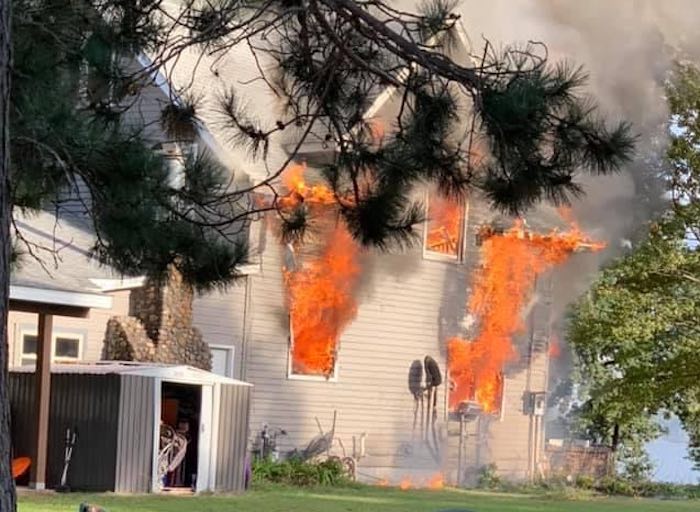 On returning home, the parents found their kids were safe in the bar across the street from their house; Briar had acted quickly and whisked his sisters, including a 6-month-old, out in time—though he was unable to save the house.
"I gathered up all my sisters and I got them out of the door, and then I ran back in and I got the fire extinguisher from under the sink," Briar recounted.
"Then I tried to put it out, and I got it out for about 3 or 5 seconds, then it lit up in even bigger flames.
"It was just too smokey, to the point where I couldn't breathe, I couldn't see," he added. "That's when I felt my dog rub against me, I grabbed her, and she led me out the door."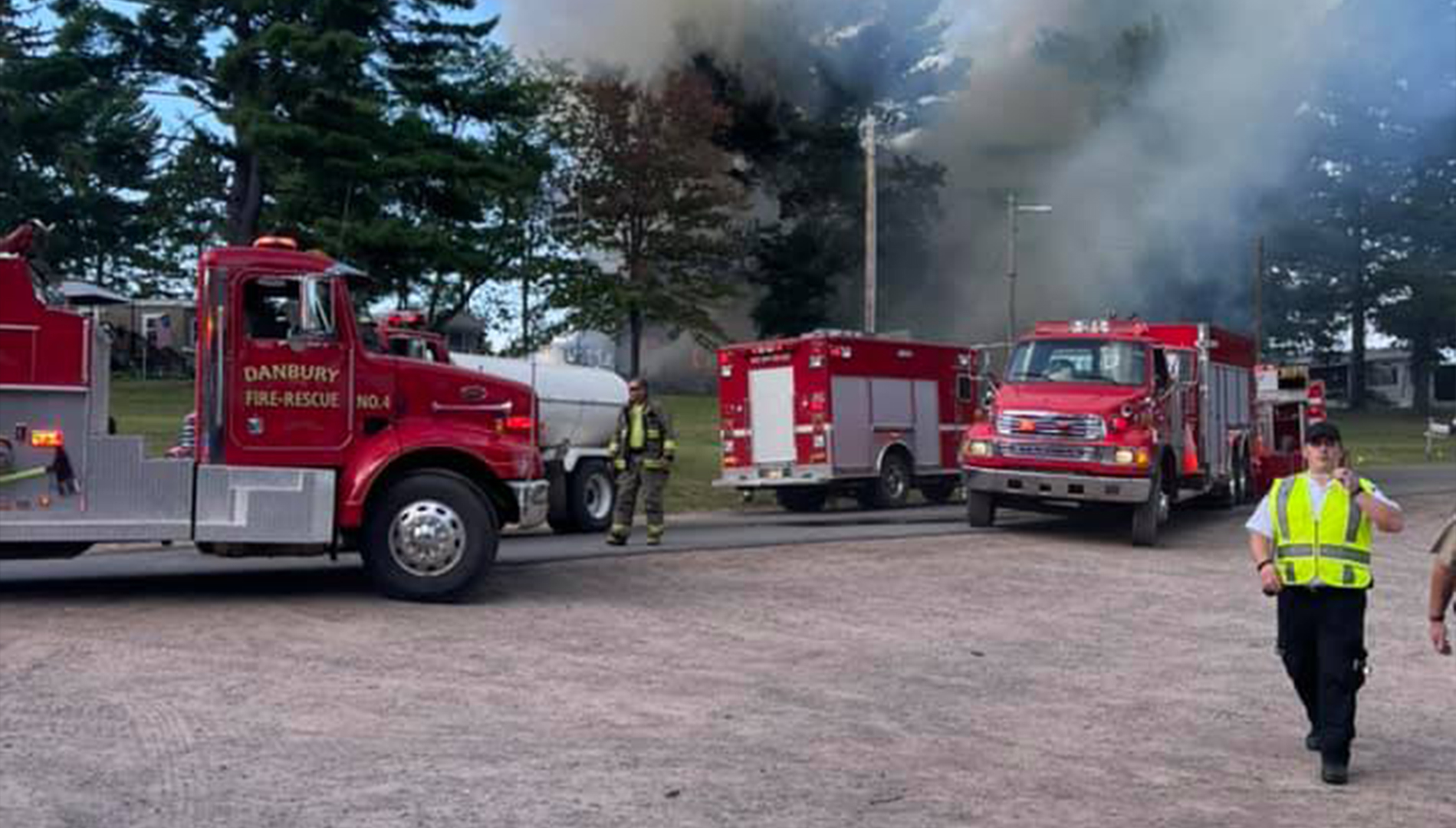 Although no one was hurt in the blaze, the Omars lost pretty much "everything"—all their belongings.
"I lost my Xbox, I lost my stuffed animal I had since I was a baby, I lost a lot of my action figures, and my friend's memory cup who passed when I was 5," said Briar.
The family's photos, including those of Kelly's father when he was in the military, were all gone.
"The same night, my dad had a heart attack and was airlifted," Kelly added. "We had gotten a call shortly after the house fire.
"And that's when reality hit, that everything I had of him was in the house, so I was just devastated."

Fire marshals are still determining the cause of the blaze, though it's believed to have been caused by an electrical outlet, the mom said.
The family are faced with rebuilding their lives and are currently seeking housing.
Fortunately, the community have donated goods, and one local neighbor offered them a trailer house to stay in for the time being.
Share your stories with us at emg.inspired@epochtimes.com, and continue to get your daily dose of inspiration by signing up for the Epoch Inspired newsletter at TheEpochTimes.com/newsletter